Women in film – Mar 8th 2015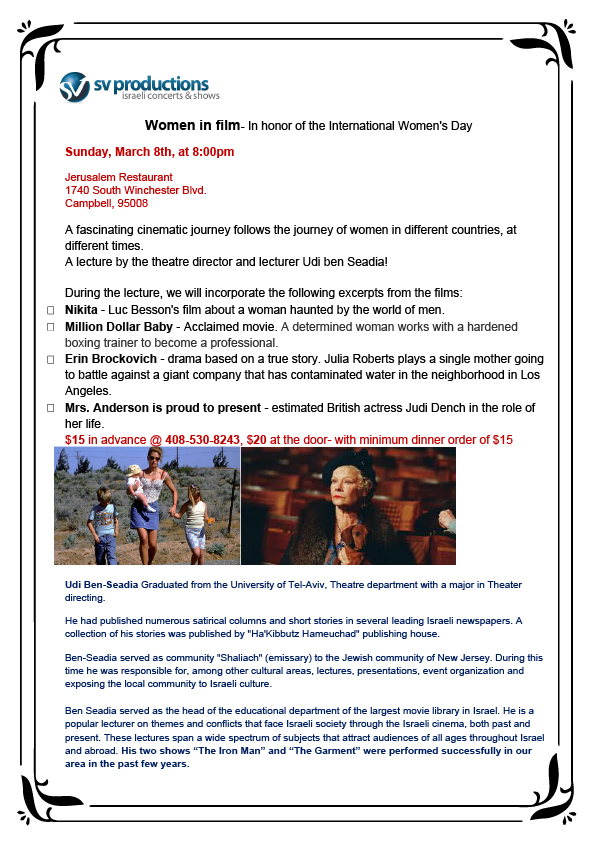 Women in film
In honor of the International Women's Day. A lecture by the theater director and lecturer Udi ben Seadia!
A fascinating cinematic journey follows the journey of women in different countries, at different times.
Saturday, March 8th @ 8:00pm
At Jerusalem Grill & Bar in Campbell
1740 S. Winchester Blvd Campbell, 95008 Tel: 1-408-866-2666
See map below
Reservations – Order online or call 408-530-8243
Tickets: $15 per person with reservations by Friday, March 6th ($18 with Credit Card/PayPal)
$20 at the door.
After selecting the "Add to Cart" button, in the next window you will be able to pay with PayPal or Credit Card.
To pay with credit card select the"Check Out" button and then "Pay With a Debit or Credit Card"
[map id="11″]