Rotem Abuhav – November 3rd 2019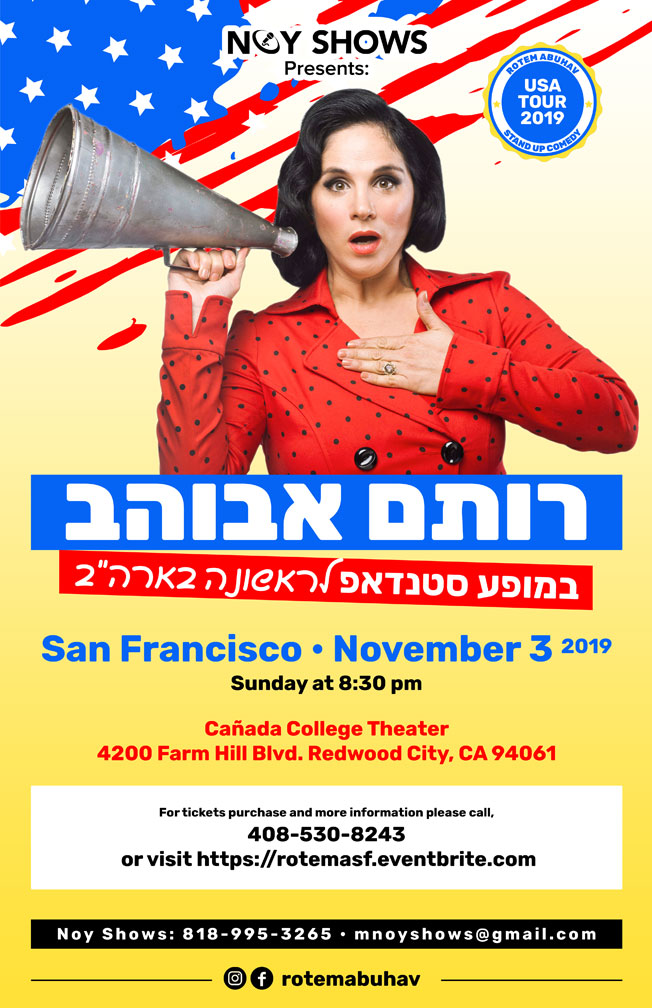 Rotem Abuhav
in a Stand Up show !
Sunday,
November

 3rd  2019 @ 8:30PM
Cañada College Theatre
4200 Farm Hill Blvd.
Redwood City, 94061
See map below
Seats are assigned. Tickets can be ordered online or by checks/cash. Tickets are provided on best availability, and are sent to the address provided in the online reservation.
Please call if you wish to request or know your specific seats to: (408) 530-8243
Tickets prices ($4.95  for Credit Card and shipping fees):
$65, All sections A-H   ($69.95 with Credit card/PayPal)
$60, All sections J-M  ($64.95 with Credit card/PayPal)
$55, Side sections N-R  ($59.95 with Credit card/PayPal)
Click me to view the seating map
Select below your preferred tickets and "Add to Cart".
At the next screen you will be able to pay with PayPal "PayPal Checkout", or Credit Card "Check Out"
(PayPal users, please make sure to update your current address !!!)

Click on the link for Cañada College Map and Directory